Get your free trial lesson today and take your Hebrew to the next level!
Join our thousands of students and, like them, you will be able to handle a conversation in Hebrew with family, friends and Israeli colleagues.
Learn Hebrew by Skype or by phone and:
get our experienced Live-Hebrew tutors from Israel
schedule your lessons at your convenience between 8am and 11pm Israel time
improve your Hebrew on areas that matter to you through a custom-made course based on your level, objectives and centers of interests.
Don't delay - register for your FREE trial lesson today!
The program does not accept new participants at this stage.
What I love about Live-Hebrew.net is that I get a lesson that's tailor made for me. I get to learn and speak about what's important to me. After doing a number of ulpans learning in a large group with limited opportunities I really needed to start speaking! As good as knowing grammar is if you can't speak it starts to feel very frustrating. At Live-Hebrew.net I do most of the talking with my teacher there to guide and correct me. The sensation of Hebrew flowing out of your mouth is addictive and has really helped to build my speaking confidence. The other thing I really like is that I can book lessons at times that suit me and cancel them if they don't. While I have a regular teacher and we generally learn at certain times it's a real plus to know it's flexible and I can adjust when I want.David
A few words about Live-Hebrew.net
Live-Hebrew.net, a Live-Learning company founded in 2007, is a Hebrew ulpan that works exclusively online. Live-Hebrew.net helps everyone who wants to learn or improve their Hebrew skills, no matter what one's level is, through private Hebrew lessons by phone or by Skype with dedicated and qualified Hebrew teachers.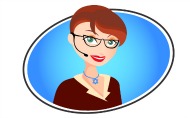 For more information, please visit our website, contact us by phone +972.50.854.7996 or by email: admin[a]live-hebrew.net